In today's fast-paced business landscape, organizations require an efficient and intelligent system to streamline their operations and stay ahead of the competition. SAP S/4HANA emerges as a revolutionary solution, redefining the way businesses manage their resources, finance, and operations. In this comprehensive guide, we delve into the world of SAP S/4HANA, shedding light on its benefits, functionalities, and how it can transform your business.
What is SAP S/4HANA?
SAP S/4HANA finance course is the next-generation Enterprise Resource Planning (ERP) suite developed by SAP, a market leader in enterprise software solutions. This innovative platform represents a significant shift from traditional ERP systems by leveraging in-memory computing and real-time analytics. With SAP, businesses can make data-driven decisions, optimize their processes, and drive digital transformation across all departments.
SAP S/4HANA Migration: Seamlessly Transitioning To The Future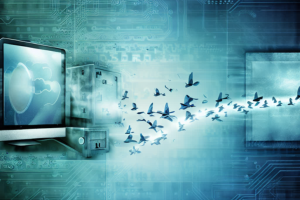 SAP S/4HANA migration involves a comprehensive process of transitioning your existing ERP system to the new platform. This migration is a strategic move that empowers organizations to take advantage of the latest technologies, advanced features, and improved performance offered by SAP S/4HANA.
Benefits Of SAP S/4HANA Migration
Real-Time Analytics: SAP S/4HANA enables organizations to access real-time insights, empowering them to make data-driven decisions instantly.
Streamlined Business Processes: The simplified data model of SAP  eliminates redundant information, leading to more efficient and streamlined business processes.
Enhanced Financial Management: With the integration of SAP S/4HANA Finance, organizations can gain better control over financial operations, treasury and risk management, and financial planning and analysis.
Improved Reporting and Compliance: SAP S/4HANA offers advanced compliance reporting capabilities, enabling organizations to meet regulatory requirements seamlessly.
Accelerated Close Process: The Financial Closing Cockpit in S/4HANA value assessment facilitates faster and more accurate financial closing, reducing the time required for month-end activities.
Drawbacks Of SAP S/4HANA Migration
While SAP S/4HANA brings numerous benefits, it's essential to consider potential challenges that may arise during the migration process:
Technical Complexity: The migration process may require careful planning, as it involves a significant technological shift and data conversion.
Customization Impact: Existing customizations in the legacy ERP system may need adjustments or re-implementation in SAP S/4HANA.
User Training: As SAP introduces new features and interfaces, organizations should allocate resources for user training to ensure a smooth transition.
SAP S/4HANA Finance: Revolutionizing Financial Management
SAP S/4HANA Finance provides organizations with various deployment options to suit their specific requirements:
On-Premises Deployment: Organizations can choose to deploy SAP S/4HANA Finance on their own infrastructure, providing full control over the system.
Cloud-Based Solution: SAP S/4HANA Finance is available as a cloud-based solution, offering scalability, flexibility, and reduced infrastructure costs.
Features Introduced In SAP S/4HANA Finance
Universal Journal: SAP S/4HANA Finance introduces the Universal Journal, merging financial and managerial accounting into a single source of truth.
Predictive Accounting: Leveraging machine learning and predictive analytics, SAP S/4HANA Finance enables organizations to forecast future financial outcomes accurately.
Treasury and Risk Management: S/4HANA system conversion includes advanced functionalities for treasury and risk management, ensuring efficient cash management, asset accounting, and risk assessment.
Profitability Analysis: The integrated business planning capabilities of SAP S/4HANA Finance enable organizations to analyze profitability across various dimensions and make informed strategic decisions.
SAP S/4HANA Finance Release Cycle
SAP releases periodic updates and enhancements for SAP S/4HANA Finance, ensuring that organizations can leverage the latest innovations and stay at the forefront of financial management practices. It's crucial to keep track of these releases and assess the potential value they bring to your business.
SAP S/4HANA Overview: The Key Components
1. The SAP Fiori Interface
One of the most striking features of SAP S/4HANA is the SAP Fiori interface, a modern, role-based user experience (UX) for SAP software. It provides a personalized, responsive, and simple UX across devices—desktop, tablet, or smartphone.
2. In-Memory Computing and the SAP HANA Database
SAP S/4HANA leverages the power of the SAP HANA database, a revolutionary in-memory database platform that boosts speed, performance, and insights. In-memory computing allows the processing of massive amounts of real-time data rapidly, directly from memory, rather than from a hard disk.
3. Simplified Data Model
Another significant advantage of SAP S/4HANA is its simplified data model. This simplification results in a significantly reduced data footprint, streamlined transactions, and improved throughput. It enables SAP business One to work with larger datasets in real-time, improving efficiency and decision-making.
4. Integrated Business Planning
SAP service activation facilitates integrated business planning, providing a unified, comprehensive view of the entire business plan. This function enables real-time updates, planning, and simulation, thus enhancing flexibility and decision-making efficiency.
SAP S/4HANA Implementation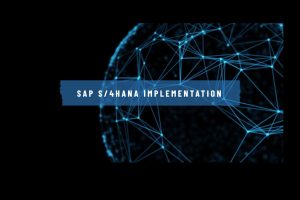 The implementation of SAP S/4HANA, an intelligent ERP suite, promises to streamline business processes, providing live information and insights, while fostering expanded capabilities in an increasingly digital world. With SAP S/4HANA, businesses can unlock a world of digital innovation, removing the barriers of low visibility, slow processes, and outdated infrastructure.
The key to achieving a successful SAP S/4HANA implementation lies in careful planning and strategy. This involves a detailed understanding of the business requirements, the existing systems in place, and the projected benefits that S/4HANA will bring to the organization. Being a formidable tool, S/4HANA should be seen not as an upgrade, but rather a transformation of your enterprise.
SAP S 4HANA Implementation Project Plan
A clear S/4HANA implementation phases project plan is pivotal to ensure a smooth transition and to reap the benefits of this transformative technology. A roadmap should be drafted outlining each stage of the implementation, including system preparation, customizing, data migration, testing, and finally, the go-live phase.
The project plan needs to incorporate elements of risk management, ensuring all potential hitches are identified early and mitigated. Additionally, it should cater to employee SAP internships and training and change management, for a successful adaptation to the new system.
With careful planning and execution, S/4HANA project management can revitalize an organization's operations, providing real-time data, increased efficiency, and an innovative digital core. Embracing S/4HANA is not simply a technological switch, it's a strategic business decision propelling organizations towards a future of streamlined, intelligent operations.
SAP Success Factor
SAP SuccessFactors, a leading suite in cloud-based human capital management (HCM) solutions, continues to redefine how technology can serve as an agent of change in HR. At the heart of this suite is a steadfast commitment to empowering businesses, bridging gaps between employers and employees, and enhancing productivity, engagement, and talent management.
Capitalizing on data-driven insights, SAP SuccessFactors aids in aligning the workforce with the company's strategic goals. The suite's comprehensive functionalities stretch across core HR, payroll, talent management, employee experience management, and people analytics, ensuring that organizations can manage their most critical asset, their employees, with utmost proficiency.
SAP Success Factor Training
To harness the full potential of SAP SuccessFactors, systematic training is crucial. This is where SAP success factor training comes into play. Such training allows HR professionals, project managers, and analysts to understand the various modules and features of the solution. It also helps them to implement, configure, and troubleshoot the system effectively to meet their organization's unique requirements.
SAP success factor training programs often provide hands-on learning experiences, covering essential areas such as employee central, performance and goals, recruitment, onboarding, compensation, and succession planning. By completing this training, participants can master navigating the system, analyzing data, streamlining HR processes, and driving meaningful employee experiences.
SAP Business One
In the vast world of enterprise resource planning (ERP) solutions, SAP Business One stands out as a robust and adaptable platform geared towards small and medium-sized enterprises (SMEs). Designed to simplify and streamline business processes, it serves as a single, integrated solution that provides clear visibility into your entire business.
SAP Business One ties together all aspects of an organization, including financials, sales, customer relationship management, and operations, fostering better decision-making through improved access to accurate, up-to-date information. Its capabilities extend to the management of critical business areas, making it an essential tool for organizations seeking to enhance efficiency, foster growth, and keep up with the fast pace of today's business environment.
SAP Business One Modules
The efficacy of SAP Business One lies in its comprehensive suite of modules that provide extensive functionality to address various business needs. These modules cater to core business functions, including but not limited to:
Financial Management: Streamlines financial operations, from ledger and journal entries to budgeting and account management.
Sales and Customer Management: Manages the entire sales process and customer lifecycle efficiently.
Purchasing and Inventory Control: Automates procurement processes and maintains control over the complete order-to-pay cycle.
Business Intelligence: Offers real-time access to trusted data across the entire organization and supports strategic decision-making.
Analytics and Reporting: Integrates with Microsoft Excel and provides various report formats and interactive analysis tools for comprehensive data evaluation.
What is SAP Ariba Used For?
SAP Ariba, a cornerstone in the world of business commerce, is an advanced cloud-based solution that simplifies sourcing, procurement, and supply chain management. Aimed at driving business-to-business collaborations to new heights, SAP Ariba streamlines the buying process, ensuring businesses can locate, negotiate, and manage spend with suppliers efficiently.
SAP Ariba excels in connecting suppliers and buyers on a single, easy-to-use platform, facilitating seamless exchange of goods, services, and information. With its profound capabilities, the solution also extends to managing invoices, payments, and financial supply chain. As such, SAP Ariba aids businesses in enhancing their procurement operations, achieving cost savings, and driving profitable growth.
SAP Ariba Sourcing
A notable part of SAP Ariba is its sourcing component. SAP Ariba Sourcing is designed to help businesses transform their sourcing processes by providing tools that facilitate smarter, more ethical, and strategic decision-making.
Through SAP Ariba Sourcing, companies can manage their entire sourcing, contract, and spend analysis processes with ease. It provides access to a larger supplier pool and advanced e-sourcing tools, thereby driving competition, enhancing transparency, and fostering innovation. The module also offers capabilities such as supplier discovery, supplier management, negotiation, and contract lifecycle management.
Commonly Asked Questions
O: How does S/4HANA Finance support financial operations?
SAP S/4HANA Finance combines all financial operations into one system, enabling real-time transactions and analytics, a simplified financial architecture, and streamlined processes. It supports functions like accounts payable, accounts receivable, asset accounting, and more.
O: What are the deployment options for SAP S/4HANA?
SAP S/4HANA can be deployed on-premise, in the cloud, or as a hybrid of both, depending on your business needs.
O: How does machine learning in finance work with SAP S/4HANA?
Machine learning in SAP S/4HANA Finance can help automate routine tasks, analyze patterns in financial data, and provide predictive insights, thus enhancing decision-making and increasing efficiency.
Want to boost business efficiency? Discover the '8 Benefits of Using SAP System for Business in 2023'. Click here and level up today!
Conclusion
SAP S/4HANA, a game-changing solution, signifies a new era for businesses looking to advance their ERP capabilities, boost financial management efficiency, and accomplish digital transformation. This innovative system is designed with advanced features, providing real-time analytics and cloud-based options that are essential in the present-day dynamic marketplace.
As such, SAP S/4HANA allows organizations to make well-informed, data-driven decisions, streamline their processes, and outperform competitors, affirming what SAP S/4HANA is – an empowering tool for businesses to achieve success.