In today's rapidly evolving business landscape, staying ahead means embracing change. For countless enterprises, this means transitioning from the reliable but aging SAP ECC to the cutting-edge capabilities of SAP S/4HANA. If you're on the cusp of this transformative leap, understanding the migration steps is paramount. This journey, while intricate, can be navigated with precision and confidence. In this article, we'll guide you personally through the essential steps, ensuring your transition to SAP S/4HANA is as seamless as the benefits it promises to deliver.
What Is SAP ECC?
SAP ECC, which stands for SAP ERP Central Component, is a highly customizable software due to its modular structure. This allows it to be tailored according to the varying needs of your business, whether that's in finance, HR, or logistics. It also boasts compatibility with third-party or custom applications such as business messaging apps.
The interconnectedness of the components in SAP ECC provides flexibility, but it also adds complexity. Changes in one area can affect functionality in others, requiring careful planning for upgrades, add-ons, and migrations to avoid disruptions in business operations. This is particularly important when considering a system migration to SAP S/4HANA.
What Is SAP S/4HANA?
SAP S/4HANA is SAP's latest ERP software offering that operates both on-premise and in the cloud. It leverages modern technologies like AI, machine learning, and automation to enhance business efficiency and accelerate processes. SAP S/4HANA internships  is capable of real-time analysis of large datasets and offers personalized insights, integrated processes, and embedded cybersecurity features.
However, one significant limitation of SAP S/4HANA is its exclusive compatibility with the SAP HANA database. This means if your current SAP ECC system utilizes a third-party database like Oracle, you'll need to discontinue unsupported add-ons during the transition to SAP S/4HANA.
Key Differences between SAP S/4HANA and SAP ECC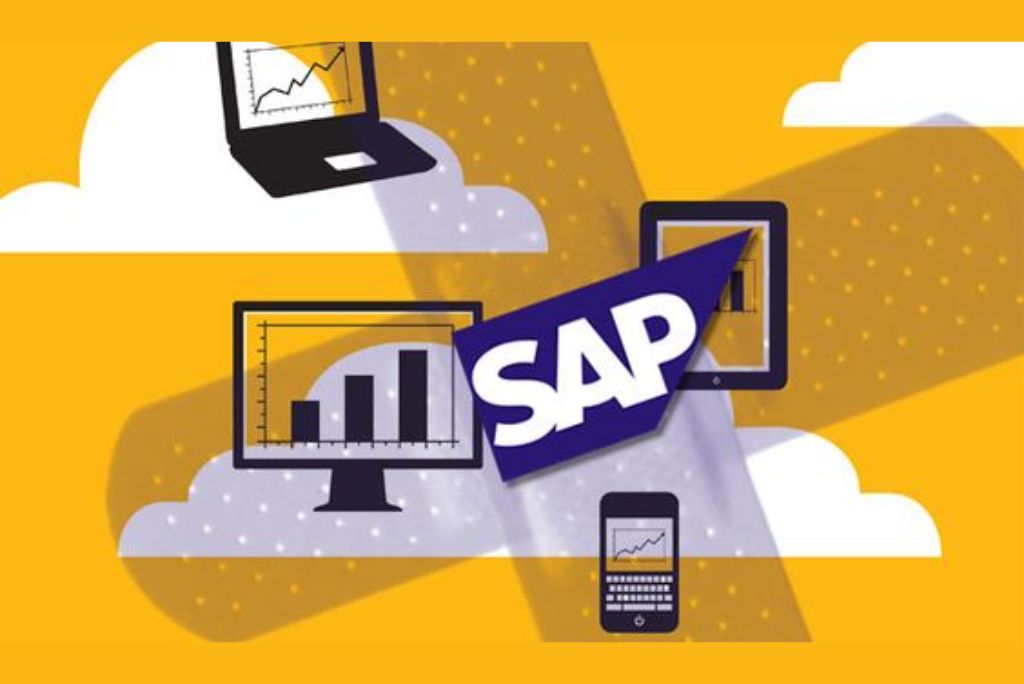 Integrated Features
SAP ECC delivers comprehensive modules for finance, HR, warehousing, and logistics, enabling smooth management of crucial business operations. In contrast, SAP S/4HANA integrates several advanced capabilities to amplify business productivity. It merges various data modules into a unified table, known as the ACDOCA (the Universal Journal), dramatically reducing the data footprint by eliminating redundant aggregate and index tables, thereby enhancing system efficiency. Further, SAP S/4HANA incorporates AI and Machine Learning-supported features for deeper insights into business activity and to aid in forecasting future trends based on data.
Database Structure
Unlike SAP ECC, which can operate on different databases, SAP S/4HANA solely relies on the innovative, in-memory HANA database. While this restricts operational flexibility, SAP S/4HANA excels in speed and efficiency when paired with the SAP HANA Cloud database. The system's ability to access data directly from the main memory, bypassing the hard disk, results in quicker data handling.
International Trade Capabilities
As many businesses operate globally, features supporting international trade integration are indispensable. SAP S/4HANA incorporates Global Trade Services (GTS), supplanting the foreign trade functions previously found in SAP ECC. The application of SAP GTS automates workflows that were manually handled in SAP ECC, boosting efficiency. Automations include areas such as licenses, embargoes, and declarations for both imports and exports.
Adaptability
While SAP ECC is highly customizable to fit business requirements, thereby offering more flexibility but also adding complexity, SAP S/4HANA success factor is less adaptable. The restricted customization of SAP S/4HANA allows it to concentrate on providing a simplified user interface.
Deployment Alternatives
While SAP ECC can only be set up on an organization's on-site infrastructure, SAP S/4HANA training allows deployment across both on-premise and cloud platforms. This provides businesses with greater flexibility in selecting a deployment option that aligns with their needs.
Implementation Costs
The financial outlay for implementing SAP S/4HANA might surpass that of SAP ECC due to the requirement of new hardware and the expense associated with transitioning to a HANA database.
SAP ECC to SAP S/4HANA Migration Steps
Migrating from SAP ERP Central Component (ECC) to SAP S/4HANA involves a multi-step process, which requires diligent planning, preparation, and execution. This guide will provide a step-by-step approach to this complex task. Please consult with a certified SAP consultant or partner to guide your specific migration, as each organization's needs may differ.
1. Assess and Plan
The first step in any successful migration is to thoroughly understand your existing landscape and plan the migration. Conduct an analysis of your current ECC system, noting customizations, interfaces, and data volumes. Use tools like SAP Readiness Check and SAP Transformation Navigator to help assess your current landscape and understand the complexity of the migration.
Identify the goals of the migration and align them with business objectives. Establish clear expectations, timelines, and resources for the project.
2. Create a Business Case
It is essential to develop a detailed business case for the migration to S/4HANA. This should include the reasons for migration, expected benefits, cost estimation, potential risks, and a detailed ROI analysis. The business case should provide sufficient justification for the migration project and should be presented to all relevant stakeholders for approval.
3. Select a Migration Approach
There are three main migration scenarios to move from SAP ECC to SAP S/4HANA:
Greenfield Implementation: This involves a fresh installation of S/4HANA and migration of only necessary data. This approach provides the opportunity to clean up the system and redefine processes.
Brownfield Conversion: This involves converting the existing system to S/4HANA. All data, customizations, and business processes are retained.
Selective Data Transition: A hybrid of the above two approaches where you can choose what to migrate and what to redesign.
Choose the most suitable approach based on your assessment and business objectives.
4. Build a Project Team
Assemble a project team of internal and external experts. Include stakeholders from IT, business units, SAP consultants, and possibly SAP itself. The team will be responsible for planning, designing, executing, and monitoring the migration project.
5. Prepare Data and System
Before migration, clean up your existing system by archiving or deleting obsolete data. Use tools such as SAP Information Lifecycle Management for data archiving. Perform system checks and updates to ensure your current system is in the best shape for conversion.
6. Install S/4HANA and Set Up System Landscape
If you're performing a greenfield implementation, this step involves installing S/4HANA and setting up the system landscape. For brownfield conversion or selective data transition, this will involve preparing a separate system for conversion and then swapping it into your existing landscape.
7. Perform the Migration/Conversion
Depending on the chosen approach, perform the data migration or system conversion. Use the Software Update Manager (SUM) with Database Migration Option (DMO) for system conversions. For data migration in a greenfield approach, you can use SAP S/4HANA migration cockpit.
8. Post-Migration Activities
Once the migration is complete, perform thorough testing to validate system functionality and data integrity. This will involve functional testing, integration testing, performance testing, and user acceptance testing.
9. Train Users and Go Live
Train end-users on the new system and processes. This should be a combination of formal training sessions and hands-on practice. Once training is complete and any final adjustments are made, you can go live with your new S/4HANA Implementation system.
10. Provide Ongoing Support
Provide ongoing support to end-users post the go-live phase. This could include a help desk, tutorials, and continuous training sessions. Monitor system performance and continually optimize your S/4HANA environment.
Also check my guide on 8 benefits of using SAP Hana for businesses
Guide Conclusion
Remember that the actual migration process may vary depending on the size, complexity, and specific needs of your organization. Always ensure you have skilled SAP professionals guiding the migration and that thorough testing is performed at each stage of the process. With careful planning and execution, the transition from SAP ECC to SAP S/4HANA can be a transformative step for your organization.